Ro-Ro ship
Ro-Ro ships are vessels designed to carry wheeled cargo such as vehicles that are driven on and off the ship on their own wheels. This is in contrast to Lo-Lo (lift on-lift off) vessels which use a crane to load and unload cargo.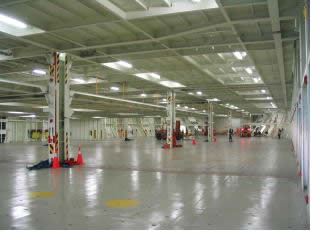 This is the inside of the Ro-Ro ship. It looks like a car park.There are many lashing points on the floor which we can fasten the cargos.
The cargos have been put in the position. The carpenters have been working on a cargo to secure.They are lashing.

The carpenters are already finished and gone for next work. It takes only about 2 minutes. If they secure by wire rope or chains, it is impossible to finish in 2 minutes.


The next is the lashing on the vehicles.These are also done in 2 minutes.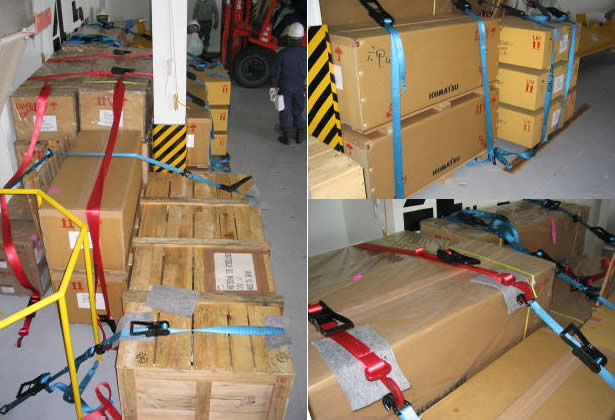 These are some "finished" pictures. As you could see, all the cargos have been fastened on to the floor.There are many kinds of cargos as cartons and wooden cases, they must be secured before the ship go out for the sailing.

This is one of ROLLTRAILERS. We call them "Mafi".There are tyres in one side of the Mafi. They use the tractor for move the Mafi.


We secure the cargos on the trailer first, secondly we tie down to the ship's floor.